Post-Birthday/Cottage Thoughts
The health unit is looking for a supervised consumption site location in Windsor. I think Southwood Lakes or Roseland would be interesting potential locations….LOL

In all seriousness the key element for me is the proximity to eventual shelter sites. The trade off will be additional concentration of services in the core and the potential impacts of that on business and residents. That push-pull will be the biggest obstacle to overcome.

Because it is 2020… 2 hurricanes in 2-3 days for the Gulf Coast. Could make rain for us by next weekend. I always want to be a stormchaser, maybe a career pivot is in order…
As many may know I am a big "fan" of the work of Chris Arnade. He did the Hurly Burly Podcast (first half – second half is Canadian Politics) talking about his story and what he saw traveling America's "backrow"
An interesting column and thread on the future of the Conservative Party which is selecting a leader today.
Having effective opposition parties that are not just feeding radical positions is good for Canada and democracy. Whether that comes out of the Conservative leadership race is unknown at this point, but the article and thread are good.
Meanwhile in Belarus the president is walking around with an assault rifle and in riot gear.
A quarter million people were in the streets of Minsk today, while military began to marshal troops and equipment. President Aleksandr Lukashenko repeatedly stated that he has no intention of succumbing to pressure from the streets. "Until you kill me, there will not be any more elections," he said.
The numbers seem to be holding which is a good sign.

The biggest factor for safe back to school is minimizing community spread in the lead up to back to school. Fewer cases in the community means fewer chances for students or teachers to be exposed.

My tipping point prediction is Thanksgiving being where the backward slide begins. Between cooler weather bring people inside, travel for family bringing people into and out of the community and a few weeks at school it just seems that this is the convergence point for the start of a second wave.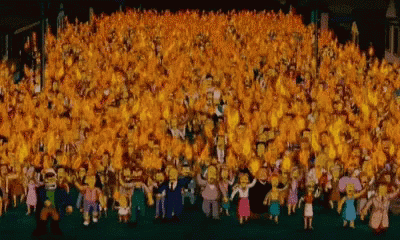 Listen I get it, I am a white guy talking about diversity, equity and inclusion but I have a couple of thoughts to share on this weeks announcement of a Diversity and Inclusion Task Force launching for our community.
As they asked for input, I felt this was a good forum to share it. As I have written here, here, here, and here there are absolutely challenges with these systemic issues in Windsor/Essex and it is great that there is a voice now beginning to champion these issues but I am confused about what this group is supposed to accomplish and why it exists.
First, the group Workforce Initiative Network – Diversity and Inclusion Task Force has a clear connotation. This is about D&I in the workforce with the membership making sense as key employment and Ec. Dev. partners coming together to help bring diversity more broadly to workplaces. That makes sense based on the public announcements of members.

I would point as I am sure they are already aware that Multicultural Council already does a wide range of workplace diversity and inclusion training for businesses and NFP. I can't speak to the overall effectiveness or how they are designed but they do exist.

Where I get confused is in the media reporting political and board representation also being a priority.

Unlike some individuals running for office I don't see a grand conspiracy and I agree there are representation challenges at the political level but I don't understand how the members who were listed with their organizations are going to change this?

Is Build a Dream or Workforce Windsor Essex or WE-Tech Alliance actively supporting or advocating for a diverse City Council? Are they going to take action or are they just doing too…. Even if there is an arm's length political action group, the affiliation is there creating risk for their organizations. Some are funded by the City or are charities have to respect certain rules on advocacy and political campaigning.

In Toronto, Progress Toronto launched back in 2016ish (iirc) evolving from earlier initiatives. One of their goals was to get women and diverse candidates elected. They were created because existing organizations couldn't do the level lobbying and advocacy that is required to actually move the needle on diversity and other progressive issues at the City and Provincial level in the GTA.

They have built a contact list over 50,000+ contacts that they can mobilize on issues. You want diverse candidates elected, the road map is there: they target specific candidates to lose, they put diverse/progressive candidate up against them and they deploy their resources accordingly. Issues at Queens Park or City hall going to be bad for equity seeking groups, they activate their contact lists, canvas key neighbourhoods on weekends raising awareness and asking neighbours to pressure their councilor or MPP.

An example based on the ProgressTO model is Ward 10 of the City of Windsor. It is the most diverse Ward in our region, potentially reaching white minority status in the next couple of 5-10 years. Yet they have a pretty capable and competent City Councilor who happens to be a white male. Progress Toronto would probably target him to lose unless he agreed to support certain core issues in a public way.

When asked if I was going to run for City Council in 2022 my response was to give 3 names. The 3 women two of whom are 2 persons of colour who I think would make excellent City Councilors. I have had those conversation with those individuals and told them that I think they should run and that they would have my support (for what that is worth) if they do.

I have already unpacked some of the issues with boards in this community but it isn't clear to me how this group gets into these spaces.

Are the existing members, boards' diverse enough? From an outside looking in, they seem to be pretty good, particularly in comparison to some in our community but what is the threshold for being diverse enough?
Is this group going to publicly push other organizations to change or is it going to be backroom conversation and warm hand-offs of people, which tends to be the Windsor way?

The second thing that caught my attention was during the Windsor Morning interview was around funding (about 6:35).

As the Ontario Non-Profit Network reported just this last week 1 in 5 Non-Profits in Ontario based on their survey are at risk of closing in the next 6 months due to COVID.
I don't disagree that the federal government is going to spend on these issues, but I can think of numerous ethno/cultural groups and organization who are working on a shoestring budget to support their communities and elevate their voices, yet this new Task Force is needed to be "top of mind"?

To a degree, Build a Dream has claimed ownership (I get to this in a minute) of this initiative and kudos to them, does that mean the funding needs to go to them? We have funded a number of feel good strategies to support groups in the past in this community (more on that later as well) how is this different beyond potentially keeping some lights on during a COVID winter?

If the goal is funding, is the "grassroots" framing a mirage?
It is also ironic that in the same interview it is mentioned that the goal of the group is to open up the informal networks that exclude diverse peoples, is how this group was formed, "tapping on the shoulder".

The group completely recognizes that they haven't engaged everyone yet and they hope and have implied that people have come forward since their announcement which is exciting. I would also put forward another kind of diversity.

Opportunity diversity: I get paid, and a lot of people get paid to sit on Zoom calls and attend meetings these days. There are a lot of people who don't have that privilege.

The newly released Racial employment data by Stat Can point to visible minorities and newcomers being more likely to be lower paid service jobs. In other words, not the kind of positions that lead to board, management or political opportunity. Not many taxi drivers or call centre attendants are running for office or joining boards nor are they the usual suspects who are invited to traditional Windsor Task Forces. How is this not going to be equity, diversity and inclusion for a privileged few within equity seeking communities?

Finally I am also concerned with the usage of the language of "grassroots". The existing membership is made up 3 CEO/Presidents and a number key organizational leads, 1 out of town student and an employee of one of the organizations who president launched this task force.

A number of the organizational social media accounts posted and re-share the announcement and media stories that their organizational leaders are doing. Build A Dream's social media even stated "we are launching a community task force", in other words, ownership has been claimed.
The group fundamentally failed to launch an inclusive process engagement process (webinar speaks to the general themes and steps, not this situation specifically). The first act was to publicize meeting with a Minister without having engaged or established any public target, goals or mandate from the "grassroots". Although outreach is now beginning, structures and perceptions (mine included) are in place. A power structure of those where "tapped on the shoulder" vs those now stepping forward has been created; the blurring of institutional and personal positions has already happened.

To call this grassroots is to co-opt this language and undermines the work of community groups across the region. It implies that if CEO and organizational leaders can be grassroots when they have organizational infrastructure, relationships and privilege behind them to land a meeting with a Minister. I think we can guess how the meeting came about but it devalues the work that occurs at kitchen tables and in church basements across our community who will never have that opportunity.
Frankly, I put some blame on our local media as well, they didn't ask what is grassroots about this initiative?

How I see grassroots, the issue is bigger than the person. A grassroots movement is X person doing the work not X person of this organization doing the work. The former is grassroots, the later is institutional. When I am asked to do something outside of my day job, I often ask, are you asking me Frazier, or are you asking Frazier who works at United Way?

For some that nuance will be lost, but often when I am doing work myself, my name doesn't appear on the final product because a perceived affiliation. This blog clearly states that same fact, my view are my own, but choose to conflate that.
Being grassroots requires some self-sacrifice for the cause. It is about community ownership, I haven't seen that yet.

My concern is that this group ends up like so many other task forces/collaborative that have been launched solve something in this community and the petered out.
I am sure I am missing stuff as lots has happens in our community that flies under the radar but we seem to be starting from square one and I currently don't see a plan to move any objectives forward. The group is trying to be everything to everyone without a clear mandate, this is a recipe for a good news story and then paralysis.
Having said that, I wish this group nothing but the best and I would happily contribute in anyway I can if asked.