Ended up with a climate/environmental lens this week.
Before we get to green stuff, this long piece on the Canadian Navy's procurement of new warships is both interesting and horrifying. It may surprise some to know that I am a bit of a defense "hawk", I believe that Canada has been most effective on the world stage when it had a viable military deterrent/option that enable flexibility from US foreign policy. We don't really have that anymore…
A chart that didn't make my mid-week post.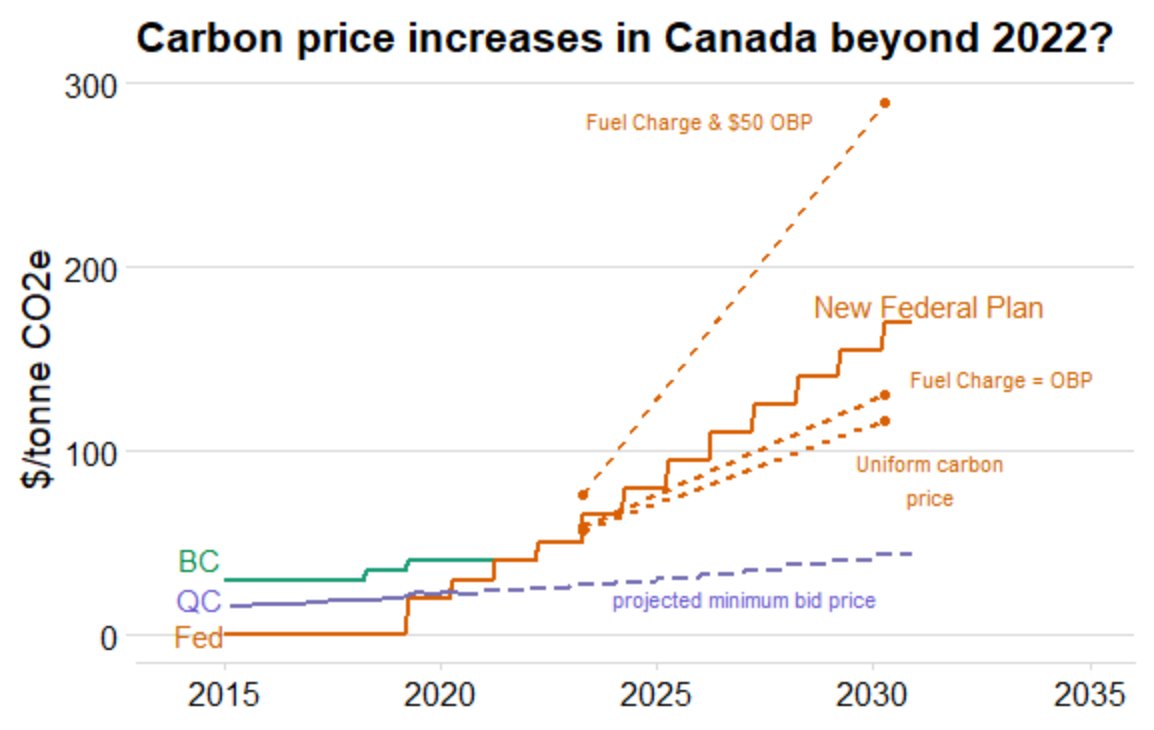 The carbon tax equates to a 33 cent per litre increase in gas prices (over a 7 year period) might seem horrific except when you put it into context of gas prices today. First it will take a decade (2 more years of existing carbon tax increases plus $15 per year increase for 6 more years) to hit that level, giving time for people to make choices about behaviour. In Windsor we are going to build electric vehicles, so buy local.

The other thing we have to remember is that a 33 cent per litre gas price increase, brings us back to where it was in from 2011 through 2014. Currently gas is sitting about a $1/L, gas at $1.30-$1.40 were prices that we were paying in the not to distant past. The economy didn't stop, it didn't lead to the collapse of civilization, and people still drove places.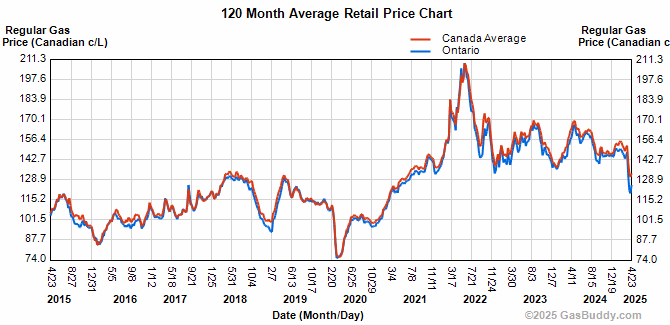 In fact, under the carbon tax, as the rate rises, lower and middle income households will get larger carbon tax credits, so unlike 2011-14, the government will be subsidizing those gas prices to a degree for drivers with tax rebates each year. If people drive a little less as a result, that is money in their pockets in the short term.

Short of a war in the Middle East (not entirely unlikely but certainly less likely under the Biden administration) we probably are not going to see massive spikes in gas prices outside of the carbon tax. If prices do rise, well it will be good for the Canadian (and Alberta) economy as a whole and through equalization Ontario will probably benefit.
Will it mean some localized pain, yes, but a carbon tax allows market forces to shift behaviour. People get the choice, do I use and pay a bit more or do I use less and save more money, and help the environment.
The following tweet (thread you should click on) is for Alberta but very illustrative (and also not centred which hurts my brain).
Happy lockdown for Christmas and New Years to all.

28 days in Grey zone, sees our region being eligible to drop to a lower level on January 11th.