Quietly during COVID-19 the City of Toronto issued one of Canada's first municipal Social Impact Bond.

Looking for $100M for social and affordable housing; affordable basic infrastructure (access to clean drinking water, sewage and sanitation systems and transit); access to essential services (long-term care, senior services and emergency shelters) and socioeconomic advancement and empowerment (public libraries and community hubs).
Investors paid a price of $99.98 to yield 1.602 per cent in 2030.

An interesting story on transmission of COVID in younger kids and what schools might mean for back to school in the fall?.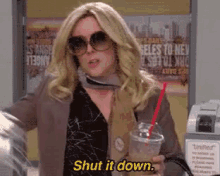 Dust from the Sahara Desert is raining down on the Southern US this week. It might even get to Canada.
Friend, colleague and future bubbly despot Katie Renaud had this great blog post earlier this week.
A very interesting thread on why Millennial are struggling economically and haven't be able to build wealth.
Given the lack of Board Diversity that was identified in a recent blog post an open letter to all Board of Directors and NFP/Charitable Sector leadership from by Senator Ratna Omidvar was published this week.

Then there is this piece from Jon Stewart, he is talking about how long it took for him to diversify his show and how Trever Noah's version of the Daily Show is better.

Think about the system comments in the context of our community's board of directors.

How screwed is the US…. This screwed: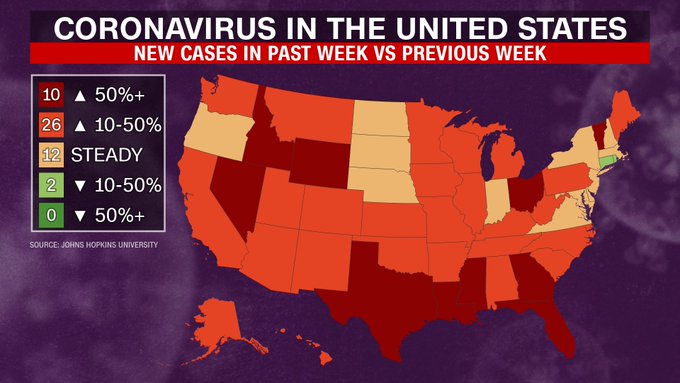 4 years ago today, United Way released a report that I authored that in my opinion helped start/change a conservation in our region on Poverty.

48 hours later things got interesting…
As I hypothesized last week, the jagged line of positive tests seems to be tied to whether or not agri-sector reporting was in that day's batch of reports. From a community standpoint we are down in the mid-single digit range for number of cases.

98 cases on Sunday – 96 where in the agri-sector.
As this came from targeted asymptomatic testing really this is telling us that "a" farm had a outbreak, this data is not pointing to any wider outbreak in the sector. Nor is it a snapshot of how wide potential infection may be.
This data may also keep Leamington and Kingsville in Stage 1 longer. Nearly 100, asymptomatic cases create significant risk of community spread.

Also from the Health Unit… You may not have fun on the patios!
What about outdoor games? I saw a couple of patios this weekend with games set up.

The Farmers Market yesterday had some people playing live music on the street, does that count?
Frankly the genie is somewhat out of the bottle.

Izzy is pondering all of the things on the "To Do" list for next week.