Well we are nearing a month (for me that would be April 16). I hope all have had a Happy Easter!
I was talking with my parents this week, my dad is a pharmacist at a small town hospital in Oxford County. He was supposed to retire next Tuesday but is staying and doing extra work supporting front line staff. He was commenting that although his hospital generally transfers major ICU cases to London, his hospital used 15 viles of the sedative and paralytic drugs last weekend on COVID patient(s). In a normal week they might used 2 or 3 to support local surgeries. This creates a challenge because drug distribution is based on historical usage of the facility meaning he can't order more than his usual allotment.

He also mentioned that these drugs are being imported from the UK (at least for his hospital)
Similar shortages are being predicted/reported in the US.

The City of London convened a Mayors Council on Economic and Social Impacts of COVID-19. The two prong task force had its first report released on Friday outlining 32 actions that can be advocated from upper levels of government and acted upon at a municipal and community level. The question is simple, where is Windsor's plan, if there is one, why isn't it public?
Here is the updated chart on cumulative cases (as of Saturday April 11) in Windsor-Essex vs a national infection rate modeled average. We are under the exponential curve, which doesn't surprise me but still are approaching 300 infected. A clear bend in the curve as testing started to catch up and social distancing in a less densely populated community takes effect.
What it does tell me is that we could be entering a period of prolonged incremental increases. Until people start intermingling again, the virus spread will be contained. What could be a "new normal" is a small linear increase for the foreseeable future – averaging maybe a few dozen new cases per week.
Twitter Threads and wonky policy reads by leading economists

Keven Milligan and Tammy Scherlie on the Labour Force Data on Thursday. Below is a chart of what the Labour Force looked like prior to Covid-19. Takeaway, employed and at work is the best measure of economic activity right now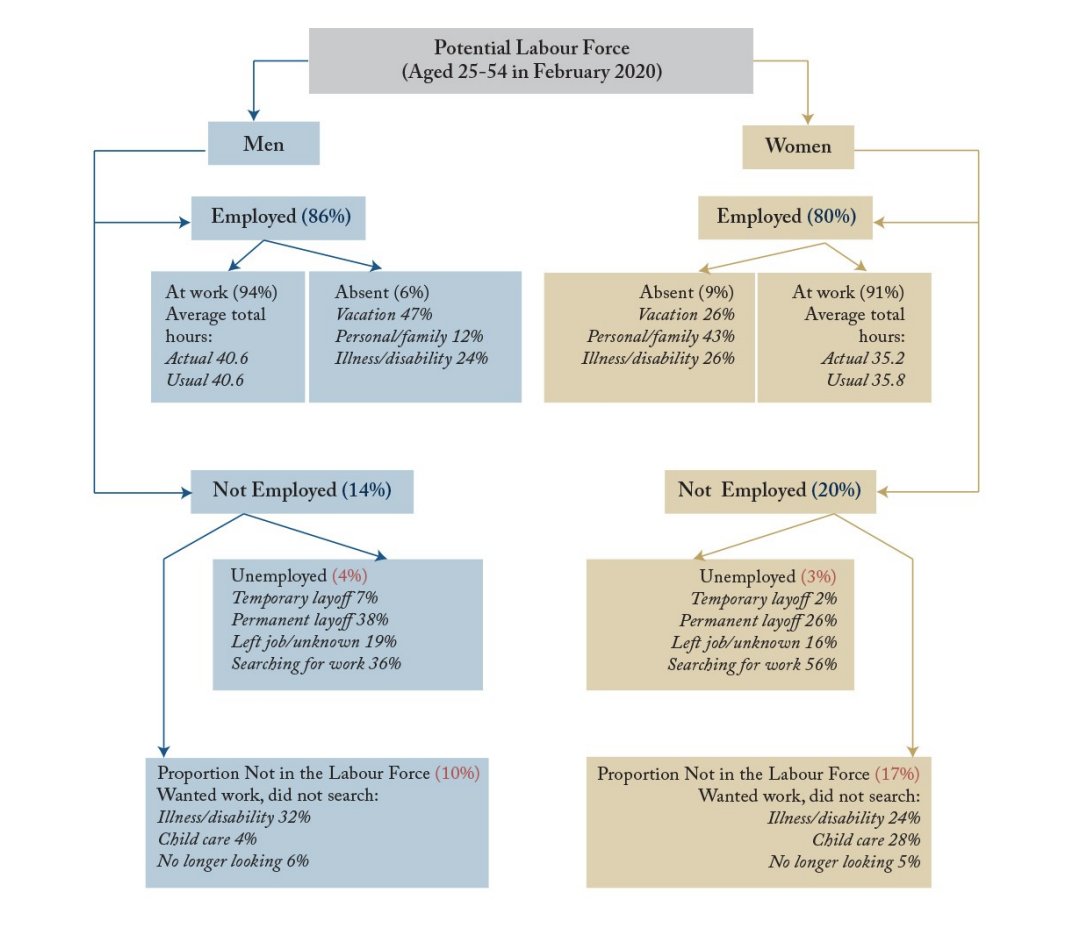 Stupid blog formatting not letting met embed a picture in a list.

Miles Corak also on Labour Force Survey Data. He has a great interactive chart that he as updated as well.

Everyone above has a PhD and is an expert in their field, follow them on Twitter if you want to see smart analysis.
I'm running out of room in my utility room
Neighbour lady finally said "hi" back!
Given that the first wave won't be "done by (until) summer" an optimistic case puts the first steps to normality beginning in late spring. First day of summer is 51 days away…. adjust expectations accordingly.
Some doomsday predication about physical retail and Amazon monopoly due to Covid-19. It goes back a point above, what is the plan to help BIAs and local business survey. If people get used to buying everything on Amazon (or online) with 2 month before the predicted end of the wave. BIAs and businesses need more than a hashtag and stay strong campaign….