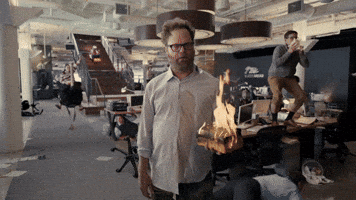 The big news of this week was of course the Unifor/Ford announcement. Although full details are not yet available on the economics of deal, on paper it looks good – five electic vehicles in Oakville and new engines for Windsor totaling almost $2 billion in investment.

Not to be cynical but Unifor is signing a 3 year contract to line up with UAW contracts in the US. Work won't begin on electric vehicle production until 2024 with them not coming off the line until 2025.

I don't think there is anything to stop this production from moving. I am not a labour lawyer but is a job guarantee 5 years from now legally binding to be held up? We saw Nemak close despite language that was supposed to guarantee jobs and production?

As pointed out by Greg Layson on Twitter – the new deal only ensures 3,000 jobs including 300 assembling batteries. This is down from the current 4,800 in Oakville. So that is a Windsor 3rd shift size cut in the Oakville workforce.

This isn't surprising as the UAW own research pointed to needing few workers to assemble EV vehicle compared to the internal combustion engine vehicles.
Research by AlixPartners found that it took 40 percent fewer hours to assemble an electric motor and battery than a traditional internal-combustion engine and transmission.

It goes back to the tweet above about California, a state in the US with more people than Canada, if the march to the end of internal combustion is underway, what does that auto industry look like?

Well, my takeaway is that the Ford plant in Windsor has less than 15 years of life left unless they start building electric engines.
A couple of weeks ago, I talked about a GM/Honda partnership and my amateurs' assessment of what that could mean. All signs point fewer people building cars and car parts in the future. 1,800 people are going to lose their job in Oakville – true some will retire etc. – the physical plant may remain the same size but the people footprint will be less and less.
If growth is going to be in sectors like auto cyber security why isn't UNIFOR talking about unionizing automotive software developers? Heck, why aren't they funding their own start ups and training programs to move displaced workers into tech?
Windsor may become the automobility cyber-security Silicon Valley of Canada, if we aren't careful we will import the same problems we see in California.

One of the better pieces I read this week courtesy of Jen Gerson and the Line.
Same with this piece from Bianca Wylie on Democracy, Sovereignty and the Speech from the Throne.
Those excited for the MLB playoffs should be aware that the Hotel the players will be staying for the AL playoffs at apparently fired its employees and terminated their health insurance earlier this year and aren't re-hiring them despite the MLB taking 300+ rooms.
No I won't be watching the debate on Tuesday night, I plan on watching none of the debate. Does anyone want to socially distance meet up and not watch the debate?
Windsor's numbers continue to hold, but Sunday's numbers saw bumps in cases in the neighbouring areas to the GTA with cases rise into the double digits in Durham, Waterloo, Niagara, Halton and London.

It is a matter of when, not if….

To the previous owner of my house…..

In what world do you chop up the old deck, leave it on the ground and build a new deck on top of it?